"Warm love and lips full of smile will be given"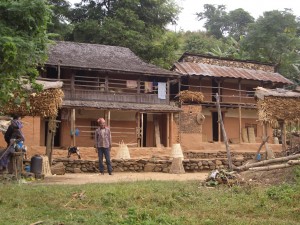 We feel pride towards our friendliness, our country's beauty and the richness of our culture. Illiteracy, unemployment, traditional life style and poverty are our key challenges. To take these problems down first of all awareness campaign should be launched. Visualization and learning will be the effective methods for which volunteer- service would be useful and successful. We are very hopeful regarding to this and we welcome every volunteer in the typical Nepalese style: We always respect your needs and wills. Your stay and service will fully be community based. You can play your crucial role due to the need after having identified the prevailing grassroot problems. May your valuable time help to improve the conditions of this small Nepali village and remain one of the memorable and markable periods in your life.  The villagers love, their friendlyness and a heart ful of Nepal's beauty are the souvenirs we want to offer you while bidding farewell. Your precious and constructive suggestions will be the true pathfinder for us.
Volunteers are welcome for the following sectors:
Education sector:
•    Teaching English, science, mathematics, sports and health for the children in local public school.
•    Increase awareness and educate the local community about health.
Health sector:
•    Involve in the treatment and medication of local community.
•    Participate in varies health camp as required.
•    Run health clinic and self management of ordinary health equipments.
•    Management of ordinary/first aids medications by the volunteers.
Agriculture Sector: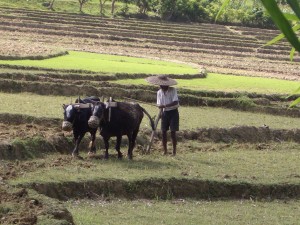 •    Agriculture unseasonable vegetables and fruits farming, cash crops farming, MAPs         farming, hybrid farming.
•    Animals: chickens, cows, fish, bees and so on.
•    Bio- diesel( Jathropa Curcus farming)
•    Rain water harvesting
For other sector:
If you are interested in any other areas like human rights protection and conservation or like you can mention it, you will be given the right plate form accordingly in local public school.
Project Location:
Gorkha District (rural area about 20 minutes walk from Prithivi Highway)
Displacement to Bandipur: 10Km (eco-tourisum centre of Nepal)
Displacement to Kathmandu: 132km, 3hrs micro bus
Displacement to Pokhara: 67km, 1 .5 hrs micro bus
Displacement of Chitwan: 60km, 1.5 hrs micro bus
Climate: Subtropical climate of mountain (14 to 32 degree/mild climate)
Facilities:
•    Transportation  to project areas.
•    Working days: Sunday to Thursday (4-5 hrs per day),  Friday: half holiday (2-3 hrs) and Saturday free day.
•    Weekend program at Bandipur: Friday lunch,  Saturday breakfast + lunch + 1 hr internet facility,
management of local hotel for accommodation.
•    The organization will provide the first aids and remaining health problems are to be bear by the volunteer themselves.
•    Lodging, fooding facilities will be based typically on the community .
•    Volunteers may work as per their choice/interest.
•    Collectively they may engage in group in respective to the number.
Priorities/necessities:
•    Seasonal dress and other personally necessary equipments.
•     Long stay of the visitors is highly preferred.
•    Insurance of them is highly appreciable.
•    The visa time must not be expired. NHHO  will assist in the extension of the visitor's Visa with possible cooperation but they have to bear the expenses themselves
•    The sincerity for the volunteer service is a must.
•    Activities restricted by the law of Nepal are not allowed to carry out.
Special Packages: If you want to make more meaningful your stay in Nepal before,  after or during your volunteering our organization could organize for you  special  programs:  Study of culture and tradition, Jungle safari, Bungee jumping, paragliding, rafting, trekking, rock climbing and travel and tours etc. for which the volunteers have to pay separate charges.
Requirement:
For accomodation and food including one weekend Bandipur-program volunteers have to pay  200/ Euro-300/ US dollar per month. The exact amount will be determined by the Nepalese currency exchange rate of the time.
If you would like to apply to volunteer at NHHO please fill in the application form.
-Volunteer Application Form Note all fields are required.
-You must be at least 18 years old to apply.
NHHO Project Location